Rich design experience to make our name stamps more fashionable
Cutting-edge production equipment and strict quality control measures to ensure high quality
The use of environment-friendly and non-irritating materials to pose no threat to kids' health
Competitive factory price to promise considerable profit margin
Flexible product customization to satisfy differentiated demands from customers
Wholesalers who purchase our products in bulk can enjoy the special quotes on our products.
Your order(s) will be properly packed before shipment to avoid any possible damage in the transportation.
To make it convenient for your purchase, the logistics will handle the customs declaration of the order.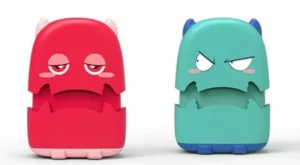 To provide good profit margins for the future retail of the products, the wholesale price quoted by us has included the express costs.
Please contact [email protected] to learn more about our products and service.